Industrial Computer
The full range of industrial computers for automation, including off-the-shelf frame grabbers, motion controllers, and data acquisition cards integrated with industrial computers provide the assurance of strict verification testing, presenting an optimum solution for combined motion & vision applications.
Industrial Chassis, Power Supplies and Peripherals
PICMG 1.0 & 1.3 Single Board Computers (SBCs)
PICMG 1.0 & 1.3 Backplanes
Micro-ATX Embedded Boards
Mini-ITX Embedded Boards
ATX Industrial Motherboards
CompactPCI
ADLINK provides a complete line of 3U and 6U CompactPCI platform and along with a diverse line of plug in boards and these CompactPCI products provide the most cost-effective high performance platforms for telecommunications, military , industrial automation.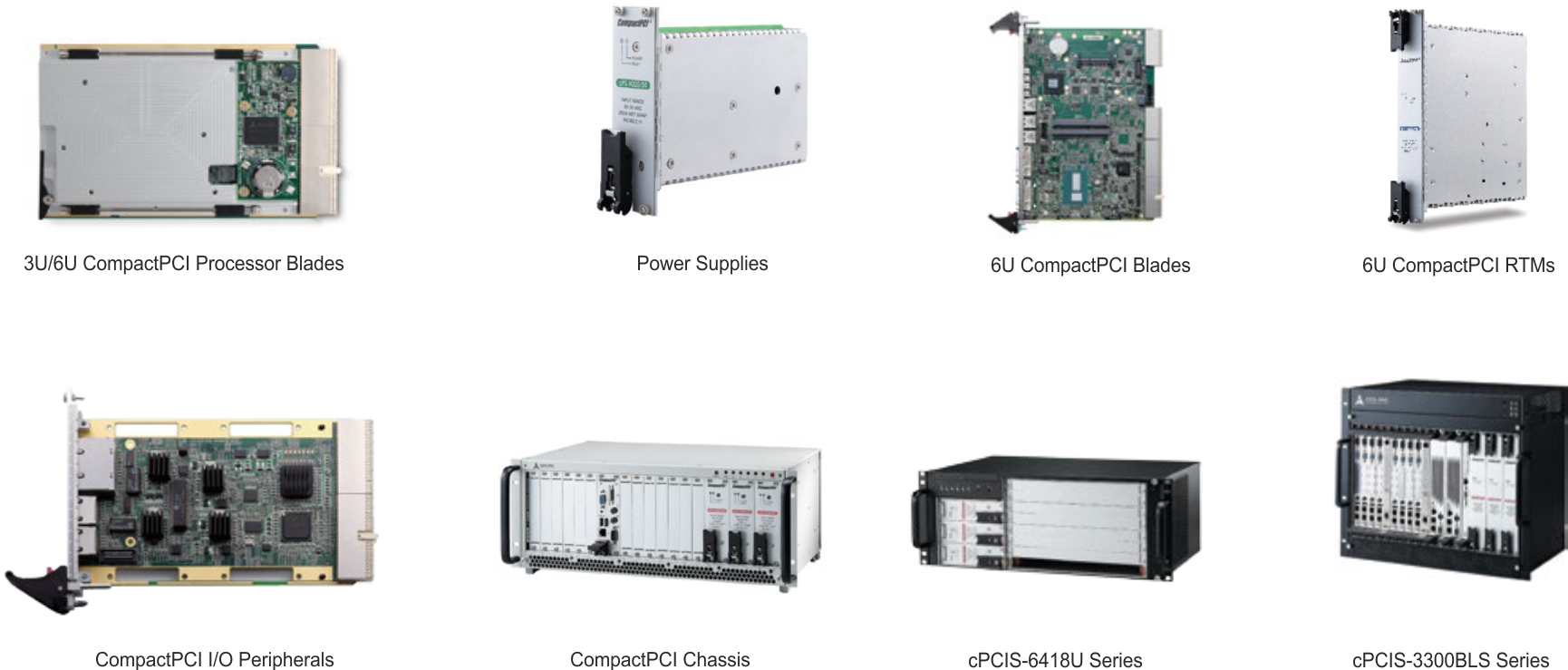 3U CompactPCI 2.0 / 2.3 Blades with latest Intel Processors
3U CompactPCI Serial Blades with latest Intel Processors
3U Enclosures & Systems
6U Enclosures & Systems
6U CompactPCI 2.0 Blades
cPCI/cPCI PlusIO Backplanes
CompactPCI Switches
CompactPCI 3U and 6U Power Supplies for
IO Peripherals & Accessories
Rugged RailwayCOTS Solutions
Extensive, Field Proven Embedded Solutions Ensure Safe and Reliable Railway Operations
ACOTS Solutions forTrain Control, Rail Signaling and Automation as well as below applications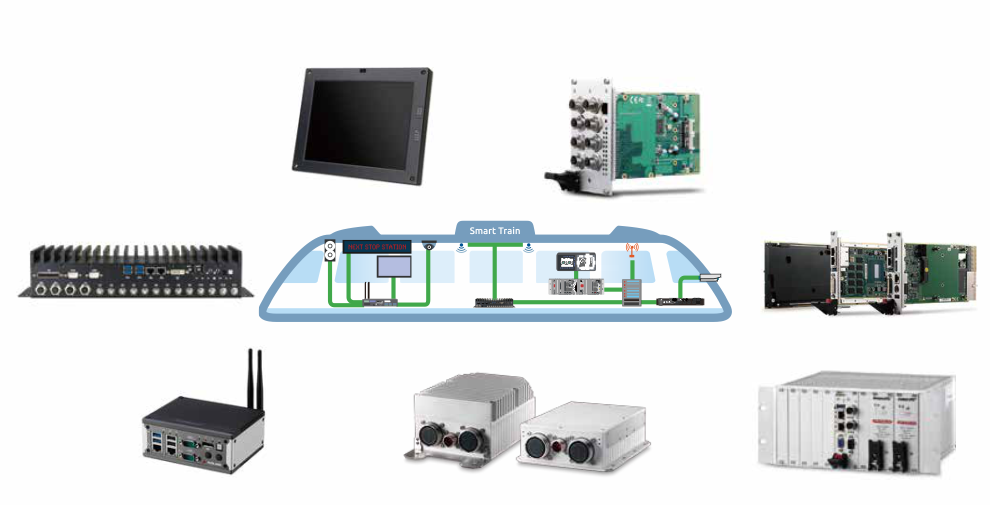 AIoT-Enabled Video Surveillance System
Driver Machine Interface (DMI)
Centralized Traffic Control (CTC)
Radio Block Center (RBC)
Temporary Speed Restrictors (TSRS)
Automatic Train Operation (ATO)
Automatic Fare Collection
Passenger Information System
Railway System Customization Services
VME SYSTEM
Intel® Core i7, Atom and NXP (formerly Freescale) QorIQ 6U VME Single Board Computers (SBCs), carrier cards, and rear transition modules (RTMs) for embedded computing applications. With both conduction- and air-cooled boards available, these products can be applied to a wide variety of embedded applications across military, communications, and commercial/industrial markets.
6U VME Single Board Computers (SBCs) are ideal for ruggedized systems that require high-bandwidth processing and low power consumption. With up to 24 GB of DDR3 memory, 10 Gigabit Ethernet, Gigabit Ethernet, USB, SATA, serial, and more, these feature-rich boards are sure to be an excellent solution for your project
6U VME64x Blades with latest Intel & PowerPC Processors
6U VME RTMs
6U Enclosures & Systems
6U VME Carriers
6U IO & Peripheral Cards
OpenVPX SYSTEM
VPX development solutions to help customers reduce technical risks, development time and costs. TheVPX Starter Kit provides the necessary hardware and standard BIOS/firmware for system verification, board-to-board communication validation, and software compatibility testing.
We offer complete VPX based turnkey system solution in 3U and 6U combinations along with IO's like ADC, DAC, DIO, Serial, FPGA, GpGPU, 1553, ARINC, etc..